Going into an audition, we often wonder what some good songs are to sing that will impress the audition panel. One thing that surely won't impress the judges is if you sing an overdone song. Overdone songs are painful to listen to and it won't catch a judge's attention, but it will definitely bore them. Below is a list collected from around the internet of songs you should definitely steer clear of!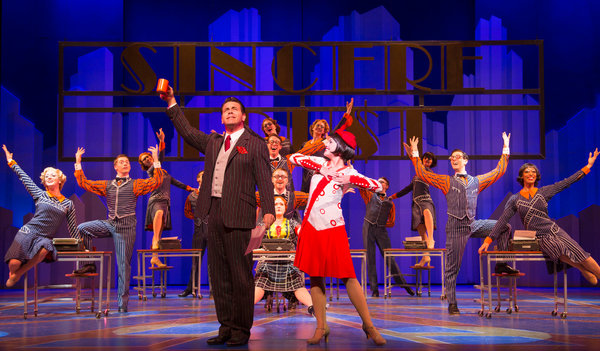 Image Source: www.nytimes.com
1. Overdone Songs
We all know songs that are played way too much on the radio, so imagine if you're auditioning people for a show, and all they did was sing the same 5 songs over and over. Those are overdone songs, overdone to the point where directors might get angry at you for even thinking you could sing that song without any consequences. Songs that are definitely overdone is anything from "Wicked", "Phantom of the Opera", "Thoroughly Modern Millie", or any Disney film. This isn't to say that you absolutely can't sing these songs, but I highly suggest that you don't sing any songs from the musicals listed above or anything similar to it because I guarantee the director will not be impressed.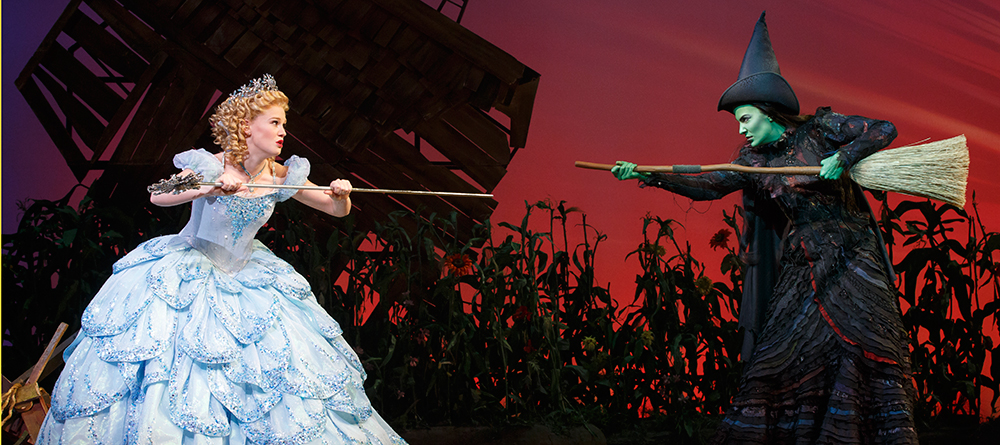 Image Source: www.blumenthalarts.org
2. Anything that is on Broadway right now
If there is a show on Broadway right now and you think you should sing a song from it to impress the judges, do not sing that song. Since it's on Broadway, it's easily comparable and little room for mistake or ability to make it your own.
3. Any Signature Songs
Signature songs are best described as songs that can be associated with a certain person. Ever heard of a little song "Somewhere Over the Rainbow"? Of course you have because it's iconic! That song is immediately associated with Judy Garland, which is another reason to steer clear of signature songs. Since they're so well-known, there is also very little room to make it your own because the person who made it famous, basically, did it the best.
4. Songs You Don't Know the Meaning Behind
Nothing is worse than watching someone try to portray a song or lyrics if they don't know the song and the song's meaning. Make sure they you do your research beforehand and watch the musical to get the full gist of the song before you try to audition with it. Sometimes, the audition panel can ask you what the song is about, and they will probably know if you're making up some story that has nothing to do with the musical itself. Nothing is more obvious than when someone doesn't really know what they're singing about. You would also be doing yourself a disservice if you didn't know what it's about because then you can't emotionally connect to the song and show the judges what you're made of.
Top Songs to Avoid at an Audition
​

"Popular" from Wicked
"Defying Gravity" from Wicked
"For Good" from Wicked
"Gimme Gimme" from Thoroughly Modern Millie
"Not For the Life of Me" from Thoroughly Modern Millie
"I Dreamed a Dream" from Les Misérables
"On My Own" from Les Misérables
"Bring Him Home" from Les Misérables
"Castle on A Cloud" from Les Misérables
"Empty Chairs" from Les Misérables
"If I Loved You" from Carousel
"Maybe" from Annie

​
​

"Tomorrow" from Annie
"Somewhere Over the Rainbow" from The Wizard of Oz
"Astonishing" from Little Women
"Vanilla Ice Cream" from She Loves Me
"Anthem" from Chess
"Much More" from The Fantasticks
"All That Jazz" from Chicago
"Mr. Cellophane" from Chicago
"It's A Privilege to Pee" from Urinetown
"Don't Rain on My Parade" from Funny Girl
"I'm the Greatest Star" from Funny Girl
"Still Hurting" from The Last Five Years

​
​

"Watch What Happens" from Newsies
ANYTHING from Phantom of the Opera
ANYTHING Andrew Lloyd Weber in that case
"Johanna" from Sweeney Todd
"Not While I'm Around" from Sweeney Todd
"Springtime For Hitler" from The Producers
"Santa Fe" from Rent
"I'll Cover You" from Rent
"I Can Go The Distance" from Hercules
"Mama Who Bore Me" from Spring Awakening
"Adelaide's Lament" from Guys & Dolls
"Being Alive" from Company

​
​

ANYTHING from Hair
"Shy" from Once Upon A Mattress
"Stranger of the Rain" from Once Upon A Mattress
"I'm Alive" from Next to Normal
"Purpose" from Avenue Q
"Suddenly Seymour" from Little Shop of Horrors
"Take A Chance on Me" from Little Women
"Gorgeous" from Apple Tree
"Good Morning Baltimore" from Hairspray
"Memory" from Cats
"I Hate Men" from Kiss Me Kate
"This is The Moment" from Jekyll and Hyde
"Big Spender" from Sweet Charity
"Corner of the Sky" from Pippin

​
There are some exceptions to these songs though! If you are absolutely, 100% amazing at singing one of these songs and you know you can nail it, then feel free to do it! However, if you feel that your voice only sounds okay, or just good, with one of these songs, then definitely avoid it! If you avoid these songs, you're sure to have a better audition and catch the attention of the audition panel than people who sing the same 3 songs over and over!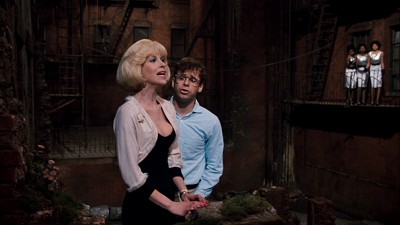 Image Source: www.mrqe.com