Image from Pixabay
Are you working up the courage to audition for a singing role? Whether it's in theater, for a record contract, or for a competition show, like American Idol, the song you pick is critical. So, what are some good audition songs that will leave the best first impressions?
Honestly, it depends. Picking good audition songs isn't just about how well you can sing them. There are many other factors you should take into consideration before choosing your next audition song. Let's look at what goes into the perfect song choice.
What Is the Audition For?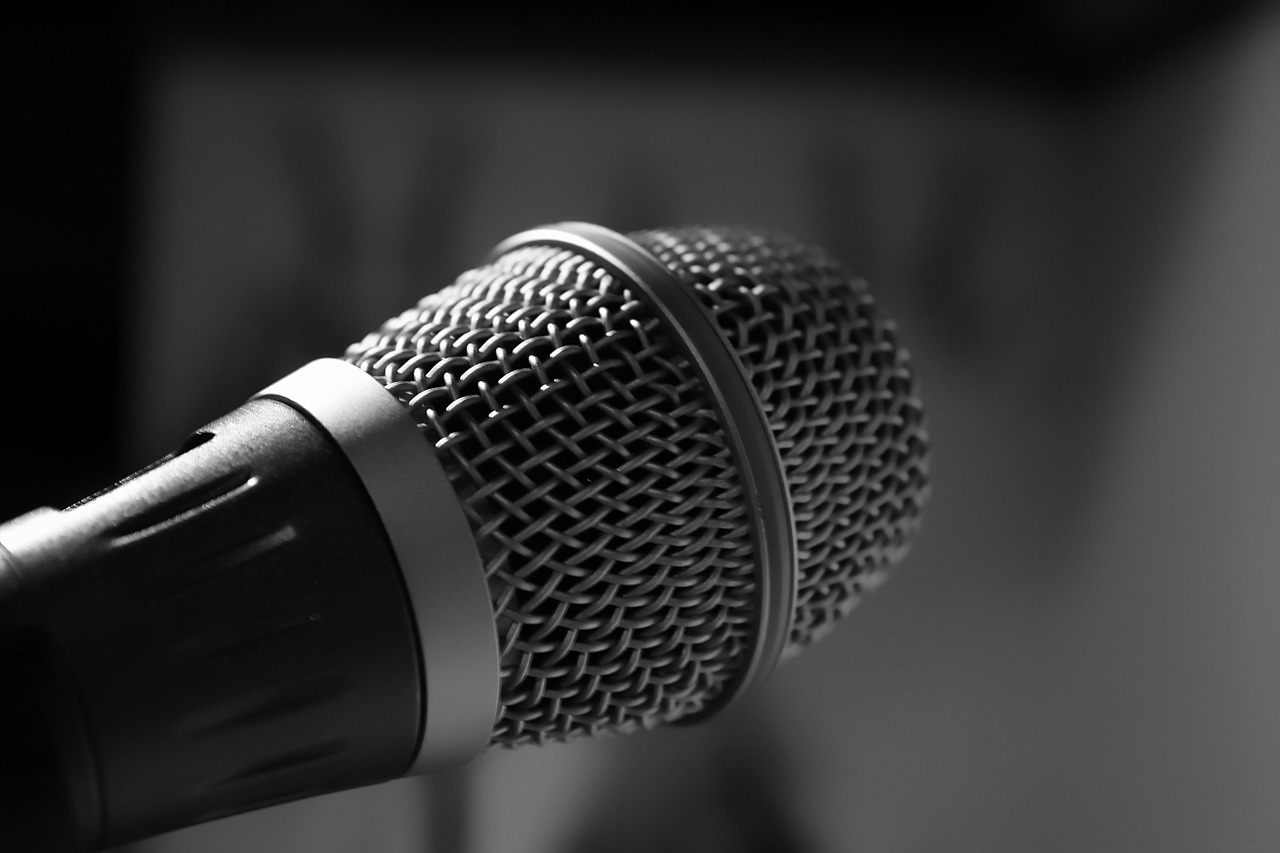 Image from Pixabay
The best songs will vary depending on what the audition is for. What worked for your last theater audition might not be as successful for a singing competition. Let's look at the three main audition types and how they differ from one another.
Theater
You want to land the next big role in your school's theater production. Or, you have your sights set on Broadway. No matter which one it is, the guidelines are mostly the same.
Good audition songs for theater involve putting yourself in the role you want. If you're aiming for the lead who sings soprano, then pick a song in that same spirit. You won't do yourself any favors by auditioning for the villain while singing "A Whole New World" from Aladdin. Give the director an idea of how you can fit into the role you're auditioning for. They won't be able to picture you in that role unless your song reflects the character.
Record Contract
If you're looking to impress the executives at a record company, then things are a little different. Chances are, the record label has some idea in mind of how to market you. Good audition songs, in this case, reflect your marketability. So, if you're an R&B artist, pick a song that's in your niche.
Are you going for the smooth, sensual, tomboy image? Songs by Aaliyah or Ciara will be up your alley. Or, are you the powerhouse belting type? It may tempt you to go for Whitney Houston or Aretha Franklin. They are amazing artists to emulate, but you don't want to be predictable. Pick an unexpected song in your relevant genre instead. Show the record label you've done your research, and that you can be innovative.
Talent and/or Competition Shows
Good audition songs for American Idol, The X-Factor, and The Voice are in a league of their own. You must impress the judges to get your foot in the door. Show them your star power by standing out from the crowd. Dazzle the judges with an amazing song that shows off your chops. So, let's break down how you can pick the best song for your voice and style.
Know Your Strengths
Image from Pixabay
You won't get very far unless you pick audition songs that work for you. What worked for someone else might not be the best choice for your voice or personality. It's important to be honest with yourself for this process. It helps if you have a singing coach who can help you sort through these details. If you don't have a coach, ask someone to help you. Friends, family, or professionals online are all great options. Go with what you're most comfortable with.
Pick Songs in Your Range
If you're an alto, singing a song meant for a bass or baritone isn't wise. Good audition songs are within your voice's range. Straining yourself to sing Mariah Carey's whistle notes won't go over well during an audition. Not to mention, you risk hurting your voice if you go too far too soon. Stick with songs in your comfort zone and save the challenges for your voice lessons.
In case you're not sure which type of voice you have, do some research. If there's an artist that has a similar voice to yours, look up their voice type. Going forward, knowing your voice will help you pick the best songs for your range.
Show Off Your Personality
If you're a punk rocker singing a classical ballad for a talent show audition, you'll have the judges scratching their heads. Be mindful of who you are, your best genres, and the way you dress. Don't pick cookie cutter songs for the sake of impressing the judges. Good audition songs show the judges who you are as a person. They also show what you can bring to the table. Dress for the occasion and show off your personality through your voice. The judges want to see you for who you are.
For theater, your song needs to reflect your role. Are you going for the sadistic villain? The idealistic hero? The plucky best friend? Pick a song that shows off your role's personality. The director won't be able to imagine you in the role unless you set the scene for them.
Make Sure the Song Is Appropriate
It's awkward for children to sing songs with adult themes. Likewise, adults may have a hard time pulling off theater songs intended for young characters. Make sure that the song you choose is appropriate for your age and your experiences. If you can relate to the song, even better. As long as you have an emotional understanding of the lyrics, that will set you apart.
Avoid songs with inappropriate language. If you can't settle on a different choice, alter the song with cleaner language. Unless the audition's rules allow for curse words, don't pick music with those types of lyrics. You risk turning off the judges, the music label executives, or your community members.
Make the Most of Your Time
You only have a short amount of time to show the judges what you're made of. Usually, auditions allow for 16-bar or 32-bar segments of your chosen song. This means picking the best part of the song. You don't want to risk going over your allotted time. No matter how great you sound, the judges or director may cut you off before you can finish.
Focus on the most powerful, moving section of your chosen music. Showcase your talent by giving everything you have to this single section. Doing this will leave a positive, lasting impression.
Be Original
The last thing you want to do is bore the judges with a predictable song choice. Unless they ask you to sing a specific, well-known song, good audition songs are the unexpected ones. While "Somewhere Over the Rainbow" is a tried-and-true classic, there might be about a dozen other people who chose that same song. You'll have a harder time distinguishing yourself if you do what everyone else is doing.
Stand out from the pack by surprising the judges with an unorthodox song choice. You'll have a better chance of getting selected if you wow the judges with something they haven't heard in a while.
Make the Song Your Own
While it's amazing to mimic a song down to the T, it's not always the best choice. Injecting your own style and flair into the song puts you on another level. Doing this will set you apart from other people, especially if someone sings the same song as you.
One famous example is "I Will Always Love You" by Dolly Parton. When Whitney Houston sang her famous cover of the song, she made it her own. Plenty of people assume that the song belongs to Whitney Houston. Listen to Dolly Parton's original song and then listen to Whitney Houston's cover. You should be able to spot the difference.
Check for Do Not Sing Lists
Be on the lookout for any Do Not Sing lists for auditions. These can range from songs that directors are sick of hearing, to ones they just don't like. No matter how much you make a song your own, if it's on one of these lists, you'll only end up turning the judges off.
Good Audition Songs to Sing to Impress the Judges
Image from Pixabay
The best audition songs have a combination of everything we mentioned above. Go for songs that fit your audience and show off your strengths. Whether you choose a ballad or a more upbeat song, pick the best song for you.
Be honest about your limitations. It's a big risk to choose songs by Mariah Carey, Christina Aguilera, Queen, Celine Dion, Adam Lambert, Leona Lewis, or other artists with a complex, difficult range. Only go for songs by these artists if you're confident you can pull them off.
Great Songs to Pick
"Creep" by Radiohead
"Friend Like Me" from Aladdin
"Born This Way" by Lady Gaga
"Think of Me" from Phantom of the Opera
"Late Nights & Heartbreak" by Hannah Williams & The Affirmations
"Impossible" by Shontelle
"Blank Space" by Taylor Swift
"Halo" by Beyoncé
"Stay With Me" by Sam Smith
"There You'll Be" by Faith Hill
Songs to Avoid
"Tomorrow" from Annie
"Something to Talk About" by Bonnie Raitt
"Somewhere Over the Rainbow" from The Wizard of Oz
"Defying Gravity" from Wicked
"I Wanna Hold Your Hand" from Across the Universe
"Chandelier" by Sia
"How to Save a Life" by The Fray
"I Dreamed a Dream" from Les Misérables
"Let it Go" from Frozen
"Gimme Gimme" from Thoroughly Modern Millie
Conclusion
There's a lot that goes into picking good audition songs. What you decide on will make or break your audition. Tailor your song choice to what works best for you. You don't need to impress the judges by doing what everyone else is doing. Show them your unique personality and style through your incredible voice and your song choice. You'll give the judges an unforgettable experience and leave them wanting more.